Dental Bridges – Goodyear, AZ
Say Goodbye to Unsightly Gaps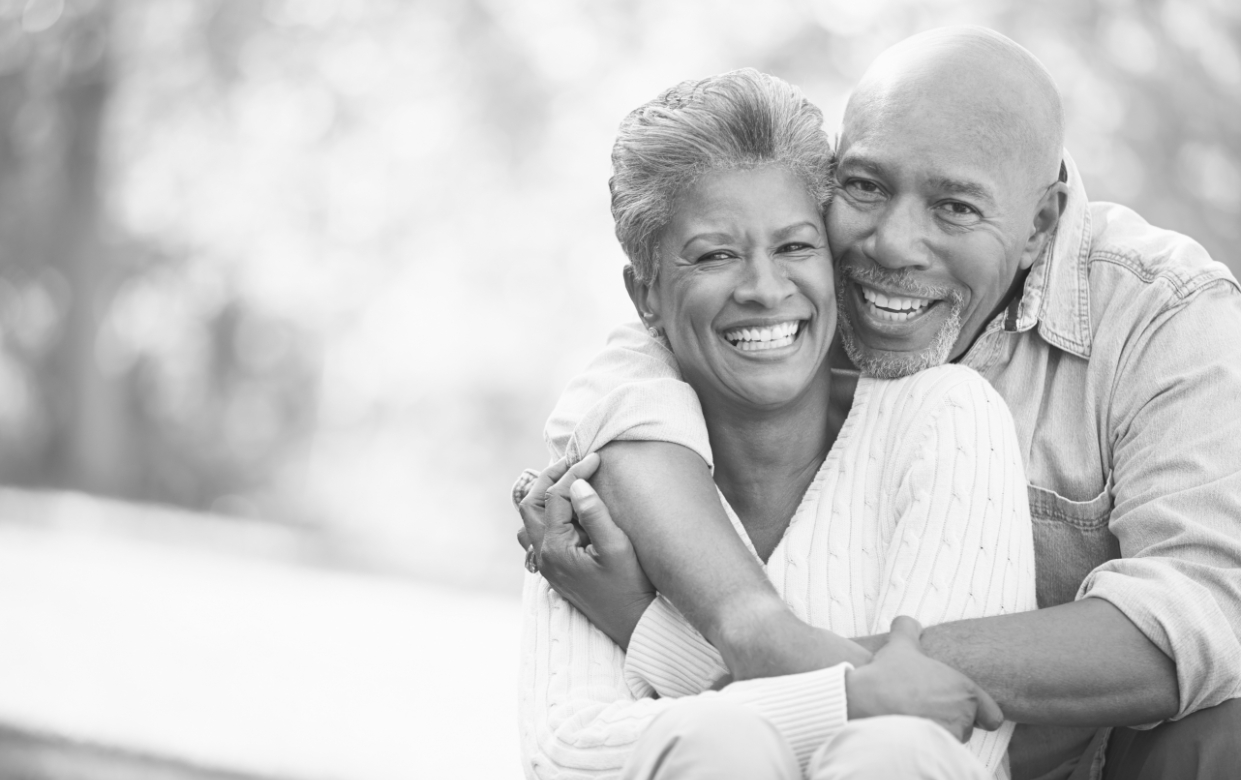 Tooth loss is a common issue people face all throughout the country. Approximately 178 million Americans are missing one or more teeth. The good news is that losing a tooth doesn't mean that you need to go the rest of your life without it. At Goodyear Family Dentistry, Dr. Kallen Wheeler offers high-quality dental bridges, so you can say goodbye to unsightly gaps. To learn more about dental bridges in Goodyear, give us a call! Our team would be more than happy to answer your questions and get you started with an initial consultation.
Why Choose Goodyear Family Dentistry for Dental Bridges?
Can Last 10+ Years with Proper Care
Dentist Committed to Continuing Education
Flexible Financing Options Available
What is a Dental Bridge?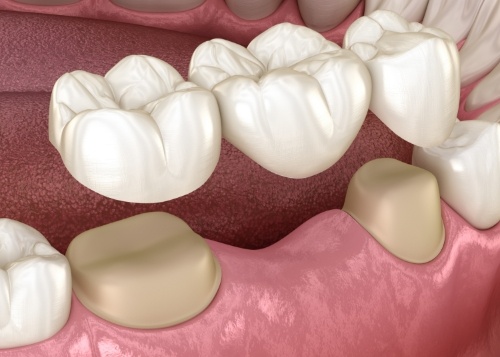 A dental bridge is a type of restoration that's used to replace one or more missing teeth in a row. This can be anywhere from one to four teeth! The bridge is composed of two crowns and number of replacement teeth known as "pontics." The crowns are anchored on the adjacent teeth or dental implants depending on the type of bridge you end up getting. Bridges can be made from a variety of different materials, but porcelain is usually the ideal choice because it offers a strong, natural-looking restoration.
Types of Dental Bridges
If it is determined that a dental bridge is the right tooth replacement option for you, you will end up with one of the following to meet your needs:
Traditional Bridge
If you still have healthy teeth on either side of the gap that needs to be filled, a traditional bridge is likely an ideal option. The teeth that support the crowns on each side of the replacement tooth are known as "abutment teeth," and they need to be slightly altered in order for the bridge to fit properly. This type of restoration can be placed in just a few visits and are typically more affordable than their counterpart.
Implant Bridge
If you have three or more missing teeth in a row, the crowns will likely be placed on titanium dental implants as apposed to abutment teeth. The implants will fuse with the jawbone in a process called "osseointegration" and act as tooth roots. This keeps your bridge stable while also helping to prevent bone loss that can occur when you're missing teeth.
The Benefits of Dental Bridges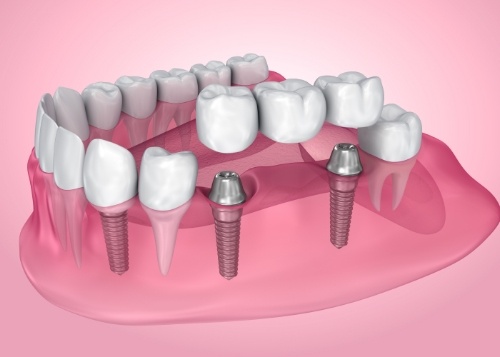 Traditional dental bridges are a cost-effective option when it comes to tooth replacement. They provide both strength and stability for easier chewing and speaking, and they help to maintain the shape of the face. Bridges also prevent surrounding teeth from shifting around. Dental implant bridges typically last longer than traditional bridges and they help to prevent bone loss from occurring later on.
Dental Bridge FAQs
Dental bridges in Goodyear are a tried and proven method of treating consecutive tooth loss. Although they have been used for generations to replace missing teeth, it's normal to have a few concerns before you are ready to commit to one. We know you might be a little apprehensive, but we will explain everything during your consultation. In the meantime, here are the answers to the most frequently asked questions about dental bridges.
Are dental bridges removable?
A bridge differs from a partial denture because it isn't removable. Only a trained dental professional can take the restoration out. Your dentist will recreate the surfaces of your lost teeth from an impression of your mouth. The custom-made bridge will be held in place by bonding dental crowns over your adjacent teeth. This provides exceptional support and stability because the bridge is cemented in place.
How long will a dental bridge last?
On average, a traditional bridge has a lifespan of about 10 to 15 years; however, various factors affect how long your restoration will last, like the location. The back teeth undergo more pressure from chewing, so bridges used for molars can have a slightly shorter life expectancy than those used for front teeth. You can reduce wear and tear by avoiding hard or sticky foods. You can also safeguard your investment by committing to your oral hygiene at home. Besides brushing, flossing, and using a daily mouthwash, visit your dentist every 6 months for a cleaning and checkup. Your dentist will recommend breaking any bad habits that can cause your dental bridges to fail, like smoking, using your teeth to open packages, or chewing on your fingernails. Don't forget to wear an athletic mouthguard if you play sports. If you have a habit of grinding or clenching your teeth, ask your dentist for a nightguard.
Are dental bridges cheaper than dental implants?
Initially, a traditional bridge is cheaper than dental implants. However, an implant-supported solution is the most cost-effective method because it will never need to be replaced with the proper care. A dental implant has over a 95% success rate and is proven to last for decades, so you will save money down the road. Not to mention, a dental implant recreates the entire tooth structure, including the root. Therefore, it will preserve your jawbone's density to prevent common issues caused by missing teeth to lower your overall oral health expenses. Your dentist in Goodyear will examine your mouth and review all your options to find the best solution for you.
Does dental insurance cover bridges?
Every dental plan differs, but most can be used to offset the cost of bridges. You can often use your benefits to pay for preparatory treatments, like gum disease therapy. Based on your needs, your dental insurance can pay 50% to 80% of the cost of your restoration after reaching your annual deductible. A member of our team will work on your behalf with your dental insurance to maximize your yearly benefits. We will explain how your coverage is being used and if you owe any remaining balance.