Teeth Whitening – Goodyear, AZ
Brighten Your Smile in the Comfort of Your Own Home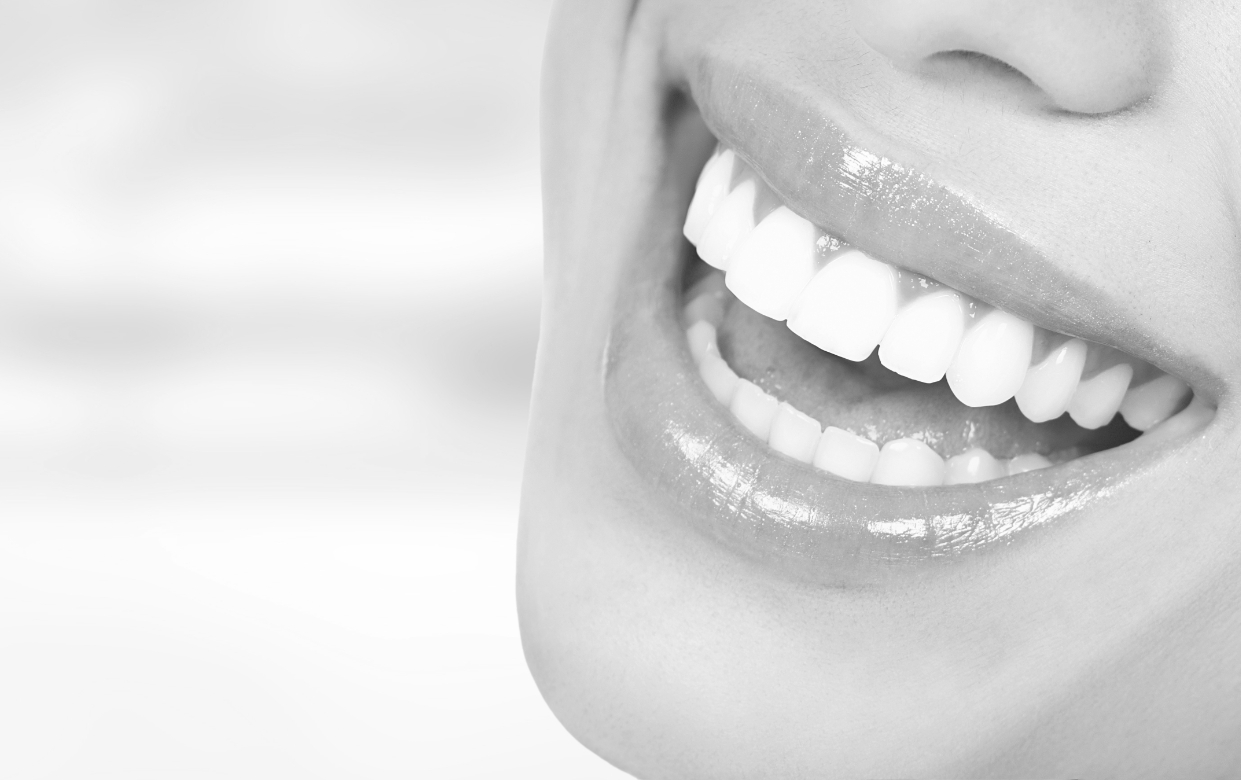 From a refreshing cup of joe in the morning to a delicious glass of wine before bed, many of the foods and beverages that we love the most can discolor our teeth over time. As a result, you might have a habit of smiling with your mouth closed to prevent others from seeing your stained teeth. Maybe you've tried buying teeth whiteners from the local pharmacy, but they barely seem to work at all. Here at Goodyear Family Dentistry, Dr. Kallen Wheeler has the solution to your problem – professional, custom teeth whitening from Opalescence. These take-home kits can deliver stunning results in as little as two weeks. Call our team today to set up a consultation for teeth whitening in Goodyear, AZ!
Why Choose Goodyear Family Dentistry for Teeth Whitening?
See Your New Smile Beforehand with Digital Imaging
Reliable, Dramatic Results from Opalescence
Treatments Completely Personalized for Each Patient
Who Is a Good Candidate for Teeth Whitening?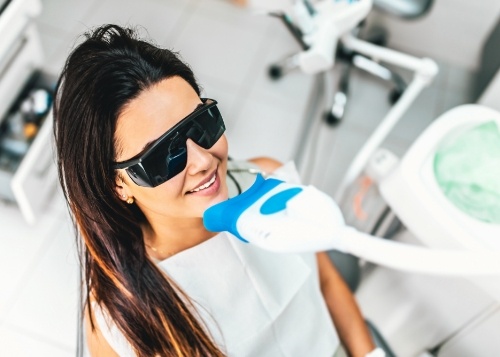 Whether you're struggling with a few small stains or discoloration throughout your smile, you're more than likely a good candidate for teeth whitening! The best way to find out for sure is to schedule a consultation with Dr. Wheeler. As an experienced cosmetic dentist in Goodyear, he'll be able to determine whether teeth whitening is right for you by examining your smile and talking to you about your specific goals. In most cases, the only issue that prevents patients from whitening their teeth right away is an oral health problem like tooth decay or gum disease. Once Dr. Wheeler has appropriately treated those issues, you can move forward with the teeth whitening process.
If you're unsure whether you want to commit to a whitening treatment, our digital imaging technology can help you make that decision. We can use it to digitally alter an image of your smile, giving you an idea of the type of results you can expect. It's essentially a way to let you take your new smile for a test drive!
How Teeth Whitening Works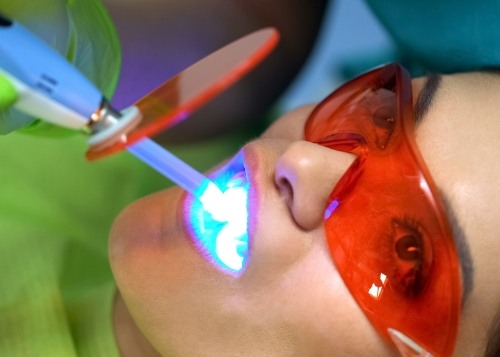 Like many over-the-counter whiteners, the Opalescence teeth whitening kits we provide allow you to brighten your smile in the comfort of your own home. What makes our professional solutions different is the fact that they are more personalized, making them safer and more effective.
We'll begin the process by capturing impressions of your teeth, which are used to create whitening trays that fit the unique shape and size of your smile. Simply fill these trays with the potent bleaching gel that we provide and wear them for a certain amount of time (usually 30 to 60 minutes) each day. Most patients achieve the dramatic results they were looking for after two weeks of daily whitening.
Tips for Keeping Your Smile Bright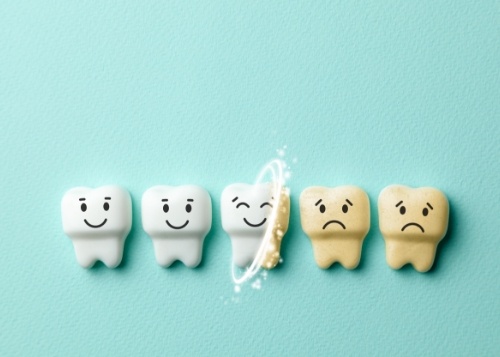 While no teeth whitening treatment is permanent, your results can easily last for several months. They might even last for more than a year if you take good care of your smile! Luckily, maintaining your bright smile is easy if you:
Avoid or limit darkly pigmented foods and beverages like berries, coffee, and tea (and sipping these drinks through a straw if you do consume them).
Keep up with a daily oral hygiene routine (brushing twice a day, flossing once daily, and rinsing with mouthwash regularly).
Quit smoking or using tobacco products.
Visit Dr. Wheeler every six months for your regular checkups and cleanings.