Meet the Dental Team – Goodyear, AZ
Knowledgeable Professionals
Serving You Friendly Care
In order to ensure the best dental care possible, we've brought in dental professionals who are not only knowledgeable, but love teaching patients the best ways to keep their smile healthy and beautiful. They are just as dedicated to staying on top of the latest advancements in the field as Dr. Wheeler himself! Without them, he wouldn't be able to provide the care that he does today. Feel free to get to know them in person or through their brief bios ahead of your next appointment!
TinaMarie, Practice Manager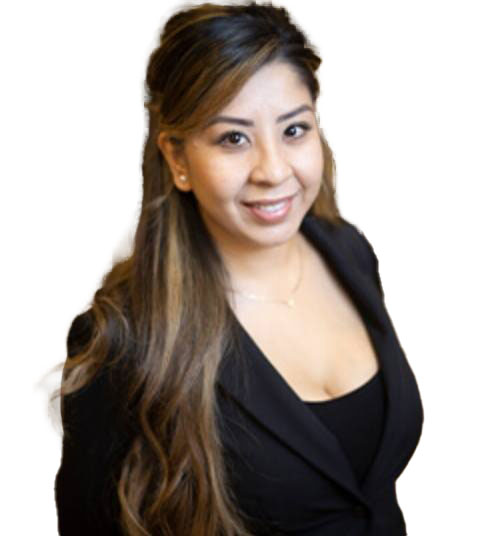 TinaMarie studied at Carington College and has over 13 years of dental experience so far. Today, she strives to not only meet but exceed our patients' expectations! Not only does she have immeasurable experience in oral healthcare and customer service, but also a passion for helping everyone who visits make educated decisions regarding their oral and overall health. She loves her job because everyone here shares the same vision, and Dr. Wheeler allows her to innovate and grow the team/dental office in amazing ways.
At home, TinaMarie and her honey share three amazing children. Their family maintains a very active lifestyle which includes plenty of youth activities like basketball, baseball, and soccer. She also enjoys gardening and regularly goes out hiking/quad-riding with friends and loved ones.
Ruth, Office Lead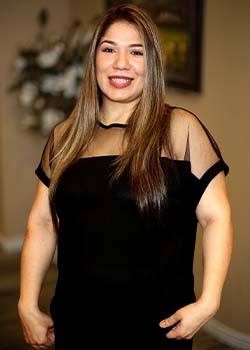 Ruth's career in the dental world spans two full decades so far, with most of that time spent here at our dental office. She studied dentistry at Phoenix Community College and has several advanced certifications in orthodontics, craniofacial orthopedics, and bloodborne pathogens. Today, she feels very proud to work in a field that she genuinely enjoys. She has an innate desire to serve others and always gives the best of herself to both patients and fellow team members. Everyone does a great job at building and achieving daily goals!
Ruth is married to her high school sweetheart, and they are the lucky parents of three healthy, beautiful kids. Outside of work, you can almost always find her building happy family memories through activities like cooking or watching sports together.
Karen, Front Office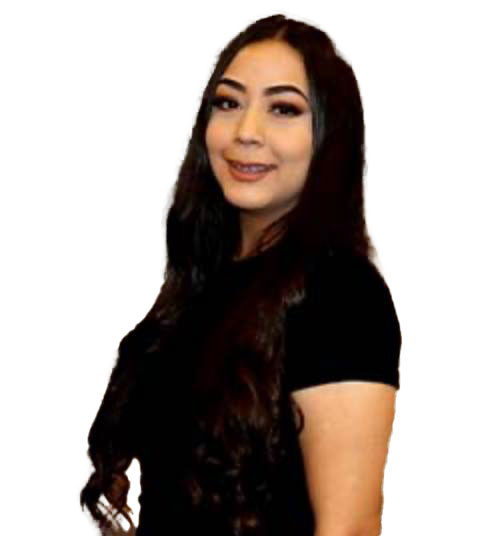 An Arizona native, Karen has been working in the dental field for a handful of years now. As part of our front office, she loves being able to help patients feel right at home whenever they visit! She has training in CPR and bloodborne pathogens.
Away from work, Karen is the proud mom of two boys. She spends her free time working out at the gym, playing softball, watching movies, shopping, taking pictures of herself all dressed up to post online, and hanging out with loved ones.
Ricardo, Dental Hygienist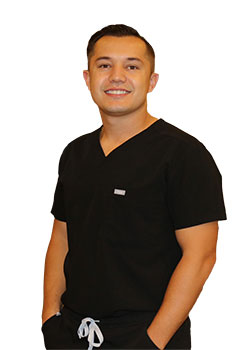 Ricardo studied at Northern Arizona University. Today, he is certified in laser dentistry, CPR, and local anesthesia. He loves getting to interact with different patients each day as part of his job. He will always go above and beyond to help those in need!
Originally from Nogales, Mexico, Ricardo and his wife have a beautiful baby boy named Leonardo. In his spare time away from work, he plays soccer with friends and family members in a league. It makes them all feel young, even though they know their physical activity has decreased significantly as the years go by. He also enjoys hanging out with loved ones, watching movies, and being lazy when possible.
Monica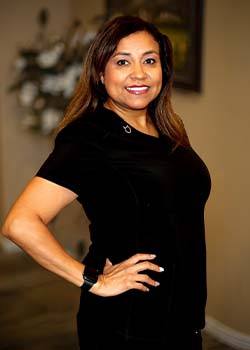 Monica has been working in the dental field for over 19 years and she has 14 years experience in Pediatic Dentisty. She is amazing with comforting younger children with chair side dentistry. She also has 5 years of experience with cosmetic dentistry, with extended certifications in X-rays and coronal polish. Her passion for dentistry is helping people enjoy their healthy smiles!!
Monica is a proud mother of her 22-year old daughter, 17-year old son, and 2 beautiful granddaughters. Monica's hobbies are going the gym after work, outdoor hiking, fishing, camping, and ATV riding. She enjoys playing sports, especially volleyball, basketball, and softball, and she absolutely loves to travel!
Iliana, Dental Assistant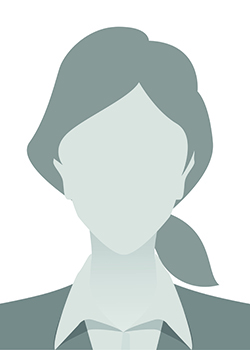 Iliana is originally from Nogales, a city in Sonora, Mexico! She studied at Paradise Valley Community College and Altrain Dental Assisting Academy. Now, she has her certifications in radiation health and safety, coronal polish, and CPR. Throughout her 6+ years in the dental field, giving people a healthy smile has been the most rewarding part of her job.
Outside the office, Iliana enjoys spending time with her boyfriend, two daughters, stepson and Husky. She loves painting, trying different kinds of craft beers, and practicing her tattooing skills. In fact, she hopes to be a tattoo artist in the future!